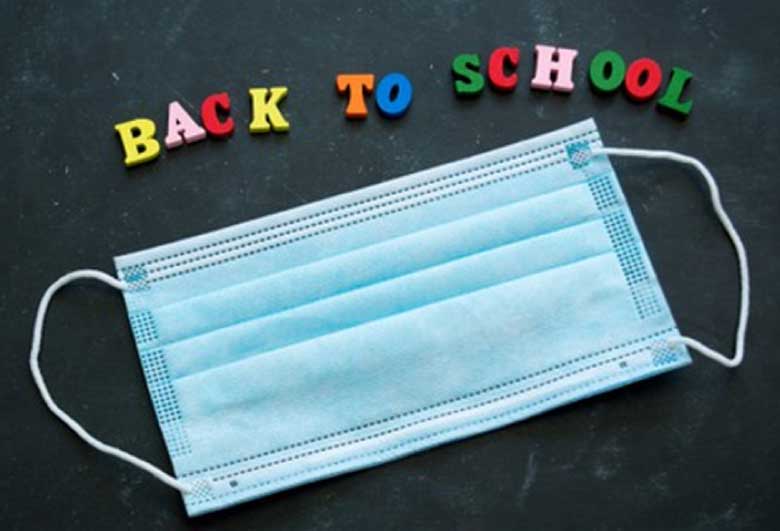 Getting Children Ready for School After Pandemic
Impact of Pandemic on Education
The outbreak of Coronavirus Disease (COVID-19) has posed severe concerns to global education systems. The disease has led to the unscheduled and sudden closure of schools worldwide for an indefinite period. Learning disruptions, high dropout rate, and reduced access to research facilities and education were some of the side effects of the pandemic. Global online education faces serious obstacles like poor infrastructures and network, inaccessibility and poor digital skills.
As per the UNESCO, over 100 countries implemented nationwide closures, affecting over half of the world's student population. We can implement the remote learning for a while but it cannot replace face-to-face teaching. Besides taking care of the academic needs of students, schools also nurture the emotional, social, moral, and cultural aspects of an individual. So, it is essential that once the pandemic is under control, students do return to school. Scientists from across the globe have put in their best effort to look for a remedy.
Tips to Get Students Ready to Go Back to School after the Pandemic:
"Good times become good memories, and bad times become good lessons."
Like all adverse situations, the pandemic too shall pass. Now the next important aspect to consider is preparing students for going back to school after Covid-19 pandemic. Martin Luther King once quoted, "We must accept finite disappointment, but we must never lose infinite hope." With this positive note in mind, let us quickly explore the ways in which we can prepare students return to the classroom after the pandemic.
Ways parents can help:
* Focus on hygiene:
Remind the importance of frequent washing hands and sanitizing before and after a meal, after any activity, after visiting the bathroom, after coming into contact with external surfaces or any outsider. Sanitizing the school buildings is utmost important.
* Make the humble face mask your friend:
Safety begins at home and with oneself. Teach students the correct method of wearing and removal of mask. Make sure they carry extra masks as well as hand sanitizers when going outside, including school. Let them know that wearing it is one of the best precautions against COVID-19.
* Have open discussions:
The present scenario can be quite intimidating and new for children of all ages. They may find it challenging to adjust with this sudden change, hence should be assured that we are in this together and shall emerge victorious. The need of the hour is to be available to them and keep the lines of communication open.
* Steer clear of negative attitudes and biases:
Let children know that the virus can be caught by anybody irrespective of caste, creed, age, gender, social status, ethnicity, and the like. Encourage compassion, sympathy, and anti-stereotypical views.
* Try to reduce separation anxiety:
Children may face anxiety to go back to school after spending months at home. They may also feel less protected outside home and away from family members. Try to lessen their fear and anxiety. Most importantly be patient and give them some time to cope up with the change.
* Let children socialize with precaution:
Being isolated from the society can wreak havoc on mental health. Let children socialize and interact with others, namely their peers, friends, neighbors from a distance and following social-distancing norms.
* Regulate their sleep pattern:
Encourage them to sleep and wake up at the right time. Reduce their screen time. Make them follow a normal school day routine. This will make them ready for school when the time is right.
Ways schools can help:
* Physical distancing, mask safety, and hand hygiene:
Students, teaching and non-teaching staffs should maintain social distancing norms (at least 6 feet apart), wear masks, and follow general hygiene at all costs and at all times. Outdoor spaces can be used for instruction as much as possible.
* Regulating crowd:
Encourage students to spend time in class as much as possible and control their movement. Let them eat inside class during recess at their own desks. Limit the number of students per class by using more rooms. Restrict unnecessarily crowding.
* Temperature checks and provision of disinfectant and sanitizers:
Regular temperature checks of students to be done at home and at school. Students who feel ill should be immediately isolated. A fever of 100.4 degrees F or above is a matter of concern.
Common areas, classrooms, labs, balconies, buses, hallways, playgrounds, staircases should be sanitized daily. Those who have been vaccinated should produce the vaccination card on the reopening day.
Above all, school management should take the onus of lending emotional and mental support to the students and staff. Students with medical conditions and disabilities should be given special support.
* Making time table flexible for students:
After the pandemic, it may not be feasible to conduct long school hours initially. School hours might be reduced and integrated with online learning from home. Alternate class days might be conducted. The school management has to be flexible, cooperative and considerate.
It should be remembered that with the right support and encouragement students will be able to pull through and gradually adjust to school life after the pandemic.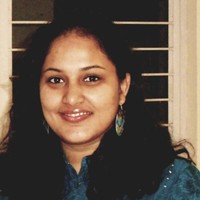 Posted by:
Swatika
Digital Account Manager