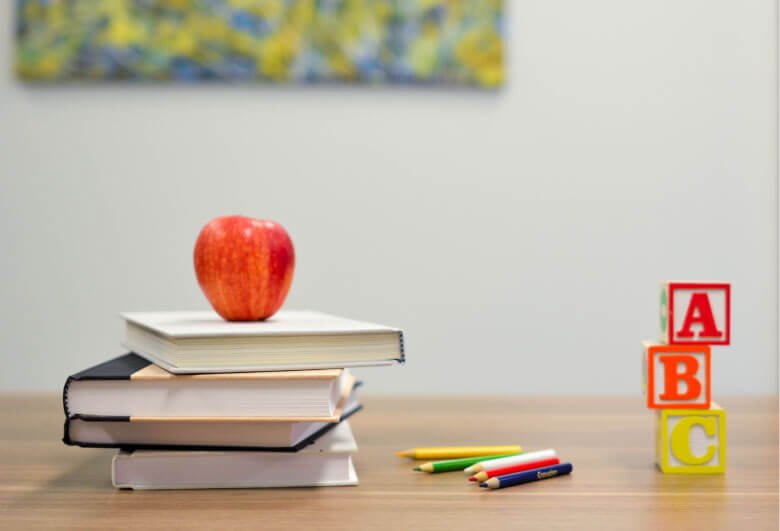 The Shower of Blessings from NEP to Early Childhood Care and Education
In 2008, when I was working as a principal for a private school, I happened to substitute an invigilator for a Class-8 English unit test. Peeking into Students' answer scripts always makes invigilation less dull.
It was confusing as well as interesting to notice that for an essay related to the favourite game, every student was writing about chess. How can an entire class have only one favourite game? When enquired, I understood that in the study material we have supplied to them, the example essay was on chess.
Unfortunately, in our state, the calculator is allowed in board exams for PUC students. I have seen my students using it for dividing 2240 by 1120. Few of our students in classes 11 and 12 cancel the square root in the numerator and denominator and simplify the digits in the ratio.
I quoted these two examples to reflect upon the low literacy and numeracy in Indian Students. This is clearly due to a lack of or ineffective methods of imparting cognition in the early years during the foundational stages of a child's learning.
IMPORTANCE OF COGNITIVE DEVELOPMENT FROM BIRTH TO SIX YEARS
Throughout the lifetime of the human brain, it continues to change. However, the development of the brain from birth to 6 years of age is crucial for the following reasons.
Development of voluntary movement, reasoning, perception, frontal lobes active in the development of emotions, attachments, planning, working memory, etc happens during this time.
A sense of self is developing and life experiences shape the emotional well being.
By age 6, the brain is 95% of its adult weight and peak of energy consumption.
A nurturing environment and daily individualized communication help constructive growth, while negative treatment results in emotional consequences in the future.
"Over 85% of a child's cumulative brain development occurs before the age of 6 indicating the critical importance of appropriate care and stimulation of the brain in the early years to ensure healthy brain development and growth. Presently, quality ECCE is not available to the crores of young children."
-Section 1.1 of NEP-2020
Let us explore what NEP has in store for the reformations in ECCE. (Early Childhood Care and Education)
I. FIRST EVER CURRICULAR FRAMEWORK FOR ECCE
Current Scenario: Three kinds of Early Education Institutions prevail in India.
Anganwadi Kendras in the Public sector. Here only nutrition is taken care not the cognition.
Exclusive Pre-Schools. A variety of global systems including American, Canadian, Montessori, etc are adopted by the organizers in such schools.
Nursery to UKG in Regular Schools. Each school runs these programs at its discretion.
Thus, there is no Standardization for the Pre-School curriculum in the country. For Children from Socio-Economically backward regions, early learning is scarce. Those who can afford are confused with what to choose and end up choosing the inappropriate.
Reformations from NEP: NCPFECCE (National Curricular and pedagogical Framework for ECCE) for children up to age eight will be developed by NCERT based on the latest research on national and international best practices. This will be designed in two parts;
Sub-framework for 0-3 year-olds; to guide the parents majorly for the righteous upbringing of children
Sub-framework for 3-8 year-olds; to guide both parents and early education institutions
Features & Advantages:
The curriculum includes flexible, multi-faceted, play-activity-inquiry based learning.
Includes focus on developing social capacities, sensitivity, good behaviour, personal-public hygiene, etc.
Helps in attaining optimal outcomes in the domains of physical-motor development, Cognitive development, Socio-emotional-ethical growth, etc.
II. TRANSFORMATION OF ANGANWADI KENDRAS INTO EARLY EDUCATION CENTRES
Current Scenario: Anganwadi Kendras are supervised only by the Women and Child welfare ministry. These centres are run more like public crèches where children are provided food and shelter for a few hours of the day. Nothing much is being delivered towards their cognitive development.
Reformations from NEP:
Anganwadi centres will be strengthened with high-quality infrastructure and play equipment.
Current Anganwadi teachers/workers will be trained through a systematic effort following the NCPF developed by NCERT.
The planning and implementation of the ECCE curriculum will be carried out jointly by the Ministries of Education, WCD, Health and Family Welfare (HFW), and Tribal welfare.
Advantages:
Even the children from poverty-stricken sectors of society can dream of receiving a convent education.
One of the significant reasons for school dropouts in socio-economically backward regions is poor academic performance and lack of confidence by the children to proceed to high school. School dropouts can be curtailed to a great extent if ECCE succeeds to instil confidence in these children.
III. PREPARATORY CLASS - A BRIDGE BETWEEN PRE-PRIMARY & PRIMARY
Current Scenario: Students from different pre-schools' patterns and standards go and merge with mainstream education during their grade-1. This heterogeneity makes the task difficult for a primary teacher trying to shape their future, while each child finds it difficult to cope as the prerequisites of the mainstream education may or may not be met.
Reformations from NEP:
It is envisaged that before the age of 5, every child will move to a Preparatory class or Balavatika that would have an ECCE qualified teacher.
An interim 3-month play-based School Preparation module consisting of activities and workbooks will be prepared by NCERT.
Advantages: Development of cognitive, affective, and psychomotor abilities and early literacy and numeracy
IV. RECOGNITION OF FOUNDATIONAL LITERACY & NUMERACY AS AN URGENT PREREQUISITE
Current Scenario: "The ability to read, write and perform basic operations with numbers is a necessary foundation and an indispensable prerequisite for all future schooling and lifelong learning. However, various governmental and non-governmental surveys indicate that we are currently in a learning crisis. An estimated five crore students in elementary schools have not attained foundational literacy and numeracy." - Section 2.1 of NEP-2020
Reformations from NEP:
The highest priority of the education system will be to achieve universal foundational literacy and numeracy in primary schools by 2025.
The Education Ministry will set up a National Mission on Foundational Literacy and Numeracy.
A national repository for high-quality resources on foundational literacy and numeracy will be made available on the DIKSHA ( Digital Infrastructure for Knowledge Sharing)
Advantages:
The rest of the Policy aspects of NEP become relevant to students as they will be able to achieve the most basic learning requirements like reading, writing, and arithmetic at the foundational level.
Helps in bringing up highly employable, future-ready individuals.
APPEAL TO YOUNG PARENTS
My intention of drafting this blog is not merely the provision of NEP related information to you. It will surely take many more years for the system to fall in line with the desired outcomes. I urge you to realize the intensity of the existing problems in early childhood education and take the necessary steps to prevent your children from falling prey to these limitations.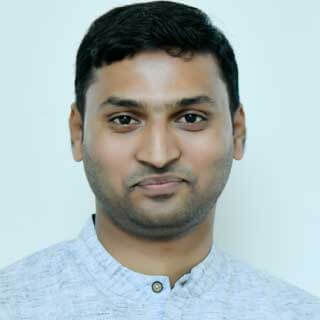 Posted by:
Kiran Sidde
Founder Director:
EduShrine Academic Services Pvt.Ltd
RITE (Regional Institute for Teenage Empowerment)