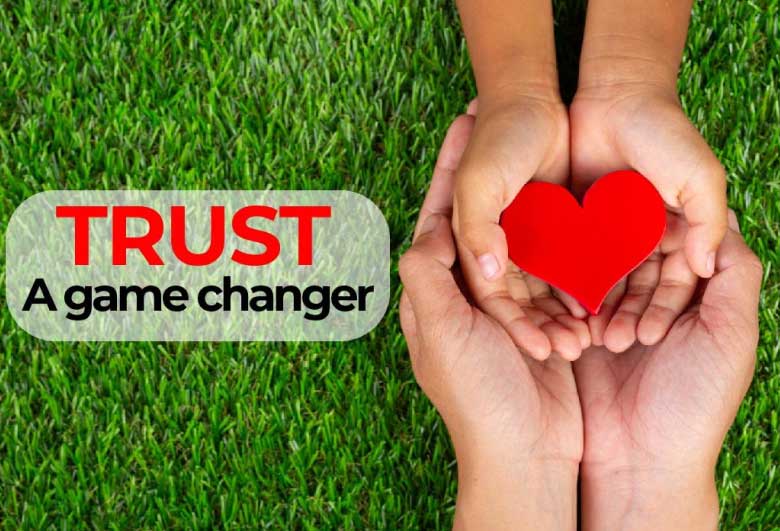 Trust - A Game Changer
Often, we keep contemplating the best way to resolve a particular situation and a small move or change resolves the entire jigsaw puzzle.
Recently, I came across articles detailing stats on Social-Emotional Health, also understood as Emotional Quotient or Emotional Intelligence of children, and how we need to start early on in their life to strengthen the same. Of importance was the role of home education in the development of Social-Emotional Health of children.
Social-Emotional skills include the knowledge, attitudes, and social skills necessary for children to:
recognize and control their emotions and behaviors;
establish and maintain positive relations;
make responsible decisions and solve challenging situations,
and set and achieve positive goals.
In the real world! The online classes of my child were off to a good start.
Slowly the demand for regular submissions of CW, HW, and assignments grew from his teachers. With 3.5 hours of online classes and many work and household commitments to fulfill, these submissions seemed like too much work suddenly.
Constant appreciation of a select few students for timely submission of their work would be an extra pressure to deal with all the time. I continuously grappled with the best way to move forward.
I found myself introspecting on the real reason I was worried about the assignments.
I realized I was complaining! Oh! Another assignment! Why can't they make it less!!! They should understand our kids are small! It's so much of a pressure!
I recollected from what I read on Social-Emotional Health development in young children.
That the way I looked at a situation or handled it as a parent impacted the child's Social-Emotional Health. Therefore, if I could find the right way and strategy to respond in this situation, I would have taken a big step forward in making my child a happy and efficient student.
At that moment, my attitude was of complaint and escapism! I was justifying it too! My child was observing me and unknowingly learning the social behavior.
More introspection made me ask myself my purpose in submitting the assignments.
I realized my purpose in completing assignments was to save the impression of my child on his teachers. It was to complete the work because everyone else was also completing it.
With the problem becoming clear, I now searched for solutions. The word attitude struck me. Which would be the best fit here? Trust came to my rescue. What if I do everything to win the trust of my child's teacher?
With a change in my thoughts, a change in my actions followed.
The teacher's objective in giving assignments was to help my child gain confidence in his subjects and improve his writing skills. I now strove to achieve this goal.
I stopped assuming that the teacher already knows and understands my child's challenges and efforts. I made an effort to communicate with her regularly. I consistently apprised her of my child's challenges with writing too much along with more than three hours of online classes daily and at the same time discussed with her a way forward for completing all assignments. We became partners in my child's education and this built a positive relationships among all of us. The teachers were always aware of my child's progress. With this development, the pressure went away. I could also win the trust and agreement of my child to complete the assignments. He joyfully did his assignments and his writing skills improved.
Since the pressure went away my child made an effort to understand and do properly all tasks assigned to him. It helped my child learn the concepts as was intended and also take one step forward in his knowledge and academic abilities. We could win the trust of my child's teacher.
The positive feedback and encouragement received on the completed assignments further strengthened our belief in the power of trust. It encouraged us to continue with this approach with more energy and confidence.
I was amazed to see the relief I felt with my new found solution. There was a different level of positivity and creativity. A small change in attitude has moved the entire situation from being one of complaint and isolation to one of harmony, understanding, partnership, and growth. As I strove to win trust, my child has also started acquiring the same attitude thus growing in Academics as well as in his social competence and emotional learning.
I feel happy sharing this small yet decisive step towards building Social-Emotional Health in my child. Something that will truly determine the role he will play in creating value for himself and society.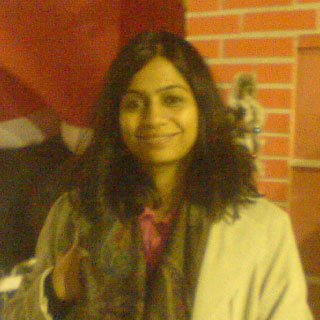 Posted by:
Mrs. Smita Bansal Sharma